Book a
Consultation for Your Business
Solution
The A-Solutions managed imaging
Discover how our Managed Imaging Solutions can help your business increase productivity, efficiency and improve your bottom line. Our imaging division provides fit-for-purpose services that cater to all business sizes, whether you are a small, medium or large Business.
Trust  A-Solutions with your electronic document management needs – printing, scanning, copying, fleet management, and process management – whether you need to do work from home or the office.
A-Solutions helps businesses simplify workflows by providing reports on usage, restrictions on usage, secure release of prints from any device, fleet management, fleet optimisation, proactive monitoring and forecasting, to better understand the real need.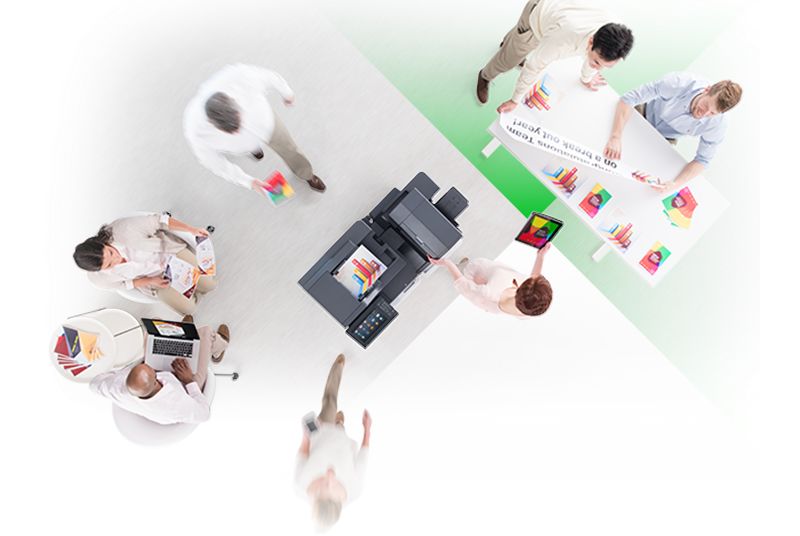 Our services include:
Printing
Devices that can print labels, office documents and outdoor signage
Digitisation (scanning)
Transitioning hard copy into Digital format, for easy access from anywhere
Process management
Defining workflow processes and reducing time frames 
Service-level agreement (SLA) management
Flexibility to provide a customised SLA to meet your business needs
Data security
Protect clients' personal information and safeguard against information leaks in line with the Protection of Personal Information Act (POPI)
Archival solutions
Back scanning offering, day-to-day and offsite document storage
Business process analysis (BPA)
Conduct a full audit to improve process efficiency and develop a cost-reduction strategy
Enterprise content management (ECM)
Development and Maintenance
Large format scanning and printing solutions (A0/A1)
Hardware, maintenance and support nationally on all imaging products
Used toner removals and recycling initiatives
Improved Operational Efficiency
We help you drive down document management costs and, at the same time, reaping the benefits of improved operational efficiency and maximising uptime from your copiers, printers, and scanners.
A-Solutions does a full audit of your fleet and business processes, providing us with a clear view of your business needs and where to apply cost-saving measures.
Post-installation
Once A-Solutions has completed a needs analysis, we design and build a solution that meets your business requirements. We provide training sessions to staff on how to use the software linked to the solutions and the hardware.
We manage post-installation proactively, tracking and managing your fleet through automation and continuous monitoring. Our technicians respond to technical issues proactively, reducing downtime and removing the client's need to log a call. Analytics enables A-Solutions to continuously evaluate your needs, streamline the management and deployment of solutions.
The A-Solutions managed imaging solutions team continually look at brands and serviceability to ensure the best of breed products are chosen to provide the best solution for the business requirements.
Centralised call centre/Service desk
Repair services – National
Request for contact
Provide discussion information and we'll get back to
you as soon as possible.